Career
Become a champion in the energy industry
The future of our industry is unpredictable and disruptive. Insight and future-oriented skills are key for those who want to take driver's seat in the transformation of the energy business.
Lereim is senior adviser at the internationally recognised Executive Master of Management in Energy, a joint degree between BI Norwegian Business School and IFP School in Paris. The programme provides specialisation in energy and is among the world's top energy educations.
"Anyone taking this course will drive change and take control of a sector that's being restructured. These people want to change the direction of the energy industry, no matter which field they belong to; oil and gas, or renewables."
Read more about the programme here.
The programme is designed to make participants capable of taking on leadership roles in the transformation that the industry is undergoing. It reflects how society and the industry are being digitalised and shifting increasingly towards renewables.
"It is designed for the future. We use leadership, organisational perspective, strategy, and business models as a way of addressing industrial matters. We place emphasis on three important keywords; internationalisation, digitalisation and sustainability."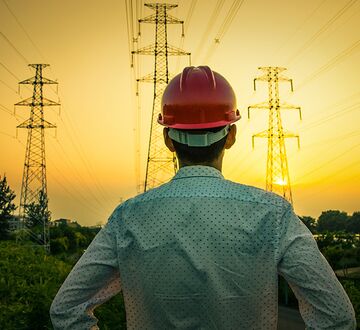 Preparing for new positions
The programme equips future leaders to deal with unpredictable issues, allowing them to develop the necessary characteristics and knowledge to take on leadership roles in the transformation of the energy industry. Many of them move on to new positions.
"It's clear that our students are attractive in the market, and they advance in new positions. The fact that we maintain such close communication with the business community allows us to make our study programme contemporary and relevant."
The international student group is made up of managers and professionals from all over the world. Many of them hold key positions, they are experienced and aim to achieve professional development.
"We have people from all over the world - there's no bigger arena than that. We gain a wealth of experience from Colombia, Brazil, Russia, Malaysia, the Philippines, Saudi Arabia, France - the diversity is absolutely unique."
Many students are talented professionals with science backgrounds, hungry for more knowledge. Several geologists and geophysicists are taking part this year.
"These people are extremely analytical right from the outset, and they don't need this management programme to study geology more closely. They come here to qualify as analysts in other fields as well."
Learn from the experts
The programme provides an overview of the overall world situation in combination with business, national and international regulations, and the significance of technology in the great scheme of things. This programme is being provided as part of a partnership involving some of the world's leading energy research communities at IFP Paris and BI Norwegian Business School.
"We're linking together two of the world's leading energy communities in Norway and France. This is unique. We're expanding our perspective on the programme by implementing this kind of partnership. Students here get to meet top professors in the field of energy from both Norway and France, and our guest lecturers hold top management positions in the energy industry. They get to learn from the experts."
Merging management and engineering
Students swap between digital and physical lectures over 18 months of part-time studies. Topics cover the whole spectrum of energy sources, and the programme has established strategic partnership agreements with the Institute for Energy Technology (IFE) and the University of Oslo, thereby ensuring that the latest research is brought straight into teaching.
"It's pretty rare to have technical research communities linked with business. Few other campuses have linked management with engineering. It's quite unique."
To achieve success, there is a need to understand how several stakeholders operate, such as governments, global industry stakeholders, special interest organisations and the capital market.
"We start off by looking at the bigger picture in purely geopolitical terms so that we can understand how the world is structured. Then we look more closely at models and methodologies to help us understand the relevant parts of the industry, as well as risk analyses and business comprehension."